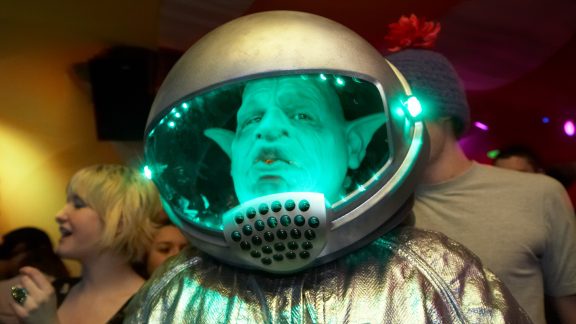 The Others
"Everyone carries a piece of the puzzle. Nobody comes into your life by mere coincidence. Trust your instincts. Do the unexpected. Find THE OTHERS" – Dr Timothy Leary
Cosmic Trigger Play has been a catalyst for finding the others.  The production team self-assembled from Seekers who found each other, and said "Hell yeah!" to such an impossibly heroic challenge.
This grew by synchronicity into the wider group of collaborators who made the play and the Conferestival so mind blowing in 2014.
In turn, new seekers swelled the attendance at our events, found each other, and have come together again to enact the art-magick of pulling the Cosmic Trigger.
So for the shows in 2017 we have create four special day time events – two Sunday Salons for new Seekers to find the others, and two Others Connect days for the veteran initiates of Other to hang out & stick apart.
And now YOU, dear Seeker, have found your way to our cosmic treasure. Take Dr Leary's advice – follow the links and find the others!