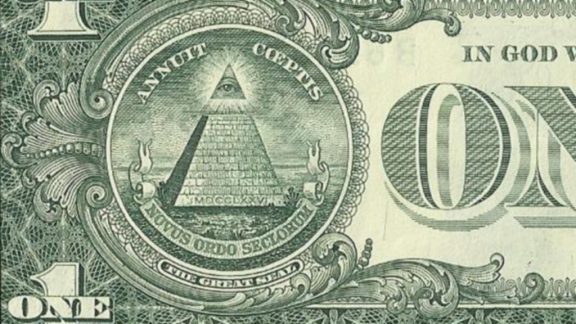 FunDing
On 23rd Oct 2013 at the Horse Hospital in Bloomsbury, Daisy Eris Campbell announced her intention to stage an adaptation of Robert Anton Wilson's book Cosmic Trigger. Although the script was not fully completed, the performance of a few scenes was enough to tempt contributions of £23 or $23 (and multiples thereof).
This seed-funding allowed a full crowd-funding campaign to be launched on 23rd May 2014. Running for 42 days, this raised £25,468 which was 111% of the £23,000 target!
Many well-known faces helped with the campaign. Videos of support came from Douglas Rushkoff, Jim Broadbent, Nina Conti, Sex Pistol's artist Jamie Reid, Coldcut's Matt Black and even from Ken Campbell himself (albeit channelled by Josh Darcy).
Bill Drummond wrote 'The Five Lesson I Learned from Ken Campbell' for the Guardian, expressing the hope that the Cosmic Trigger Play would be even wilder and more heroic than Ken himself could have imagined.
On 23rd April 2016 another crowd-funding campaign was launched during a ritual on Hampstead Heath. This pre-sold tickets for the last night of the play in May 2017, and it happened before the play had any confirmed funding for a second outing. It sold out in 23 hours.
Arts Council England and The Cockpit then both offered substantial funding to allow the 2017 run to go ahead.
The Cosmic Trigger Play is indebted to the generous support of all who have contributed since 2013. Without you, it wouldn't have been possible and we thank you with all our hearts.