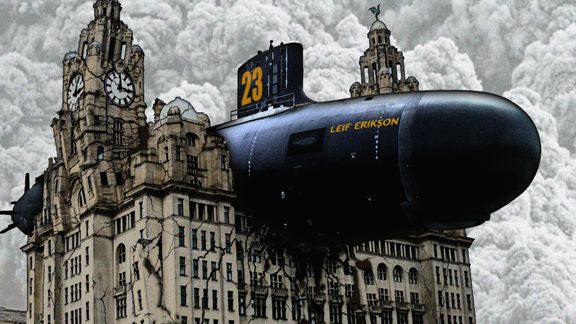 Find The Others 2014
"Everyone carries a piece of the puzzle. Nobody comes into your life by mere coincidence. Trust your instincts. Do the unexpected. Find the others" – Dr Timothy Leary
What Was The Conferestival About?
Named in honour of Tim Leary's call to arms, this gathering of Seekers was a celebration of all things Robert Anton Wilson. It was the collective pulling of the Cosmic Trigger. It was a place of self-learning; a palace of hedonistic joys; a chapel of perils; a meeting of minds (blown just right).
What Happened There?
A bumper programme of talks, music, cinema, art, performance and ritual – Illuminating discussions on Magick, Conspiracy, Consciousness, Science and Art from Discordian luminaries including: Robert Temple (The Sirius Mystery), Adam Gorightly (Historica Discordia), Robin Ince (Infinite Monkey Cage).
There was artwork from KLF's Jimmy Cauty and Punk icon Jamie Reid; Music from Greg Wilson, ShamanArchy, Cosmic Trigger, Steve Fly; Poetry and weird wonderful wild performances; Luxuriantly sculpted psychedelic landscapes; Pods, domes, and caravans with intimate eclectic happenings; Stalls of arcane and wonderful paraphernalia; and so fnordy much more!
What Was The Discordian Papal Ball?
Music, performance, and general potty merriment for all Seekers after the play on the Saturday night. A chance to dress up and leave ours ego at the door – dressed in Discordian Papal attire to dance the Mind Warp again. Entertainment from Nina Conti, TC Lethbridge, Youth (of Killing Joke), and more…
Was It Heroic?
Yes, very! We are veterans of consciousness-shifting artfully-anarcho festivals, shows & gatherings. Our previous co-creations include the future-gazing Questival, the inspiring 491 Gallery, the legendary Warp Experience, and the seminal Synergy Project. The Cosmic Trigger Experience was our culmination – if you weren't there, then you remain forever un-Illuminated (until the next time we do it all over again 😉 )
When and Where Was It?
The Papal Ball was held on Saturday 22nd November 2014 from 9:00pm, and the Conferestival on Sunday 23rd from 11:23am. Both were at the Camp and Furnace in Liverpool with over 800m2 of conferestival space, including two licensed bars and a food cafe.