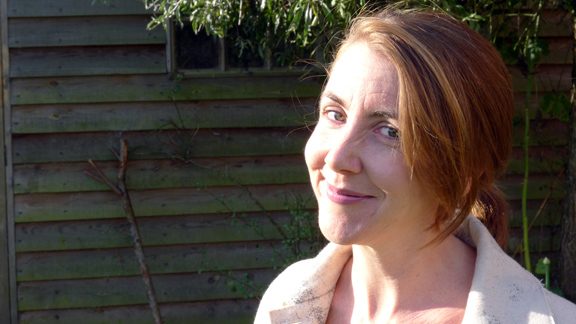 Kate Alderton
Characters In Cosmic Trigger Play
Arlen Wilson / Miss Portinari / Jano Watts
---
Kate trained at LAMDA, graduating the three year course in 1995. She has worked extensively in TV, playing Micheal Maloneys' daughter in The Murder Room and Anna Lacy in the well loved vet series Noahs Ark with Anton Rogers. She starred in award winning shorts as Carrie in the Shrink, dir: James Dean and Bella in Ex written and directed by Jacqueline Haigh.
On stage she appeared with groundbreaking theatre company Frantic Assembly in Peepshow, The Boy Who Left Home and The Tempest with performance artist Rose English, directed by Nick Phillipou and No.1 tours of What The Butler Saw, Going Straight and Pride and Prejudice.
In 1998 she threw her mind, body, soul and most of her furniture into Ken and Daisy Campbell's The Warp, playing everything form Krishnamurti to the dance partner of a giant nose.
More recently she has been raising her children with Vibe Machine's Dave Pepper and her consciousness with The Vibrational Healing Foundation and is halfway through a two year diploma in Subtle Energy Medicine.