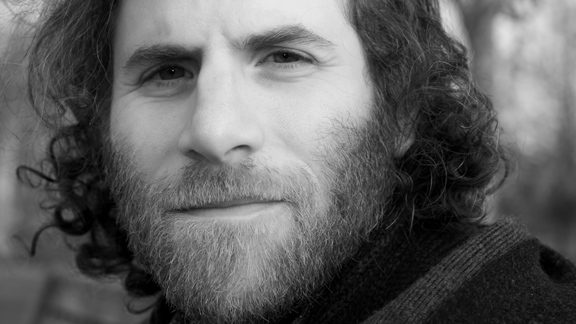 Lee Ravitz
Characters In Cosmic Trigger Play
Kerry Thornley / George Dorn / Chris Langham
---
Lee is an actor with a longstanding interest in the work of Robert Anton Wilson, Kennedy conspiracy theories, comparative mythology and Fortean High Strangeness (but of course).
He loves genre based, avant garde and comedic work, particularly for screen, and has had the pleasure of appearing as Bond villain wannabe Clem in PULP (a Brit comedy set on the comic book convention circuit), as a cynical fisherman alongside Benedict Cumberbatch in BURLESQUE FAIRYTALES and was ripped to shreds by particularly vicious rabbits in 80s comic horror homage, CUTE LITTLE BUGGERS.
On stage, he has a habit of embodying cultish literary characters, and is proud to add Simon Moon and George Dorn to his past depictions of Rincewind (TERRY PRATCHETT'S ERIC) and Flay (TITUS GROAN).
A talented writer, he has penned radio plays performed by e.g. Timothy West and Prunella Scales, and also lectured to the Society for Psychical Research on historical poltergeist hauntings, as these things go.