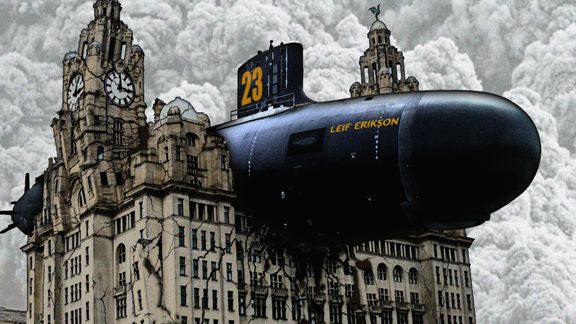 Ritual & Workshop
Honouring, Celebration & Exploration

Sun 23/11/14, 11:23am – 7:23pm
Ru and Claire Callender: Rituals
John Crow: Rituals
Greg Dolandson: Find your Selves workshop
Seani Fool: Tantra workshop
---
Ru and Claire Callender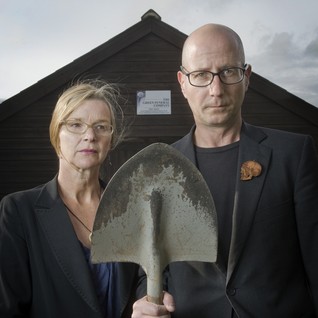 Ru and Claire Callender are ceremonial undertakers and sextons. Their stripped back naturalistic approach to funerals is influenced by punk, rave, the natural death movement, Quakerism, crop circles and Malcolm X, and increasingly they use weird ritual as a way of coping with the accumulation of grief.
Ru wrote the fifth edition of The Natural Death Handbook, the Little Red Book of the funeral revolution, and edited the collection "Writing on Death" with contributions from Bill Drummond and Gary Lachman. The Natural Death Handbook is not available from Amazon, but directly from an ex nuclear command bunker which is the headquarters of The Natural Death Centre.
http://thegreenfuneralcompany.co.uk
---
John Crow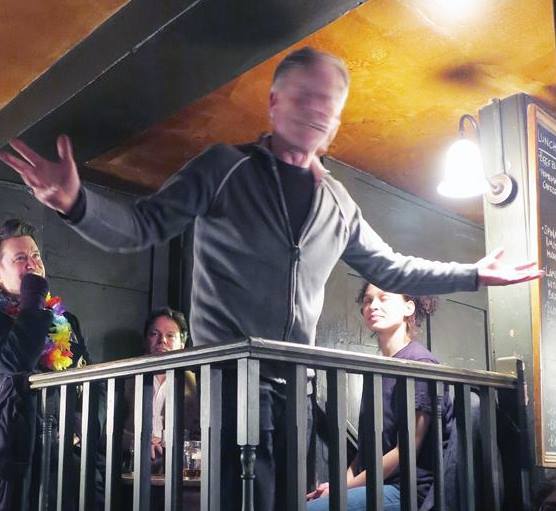 John Constable is a playwright, poet, performer, magical practitioner and founder member, with Ken Campbell, of the legendary 'Mckees' writers group. His many plays include Black Mas, Tulip Futures, and The Southwark Mysteries, received in a vision on 23rd November 1996 and performed in Shakespeare's Globe and Southwark Cathedral. Solo work includes I Was An Alien Sex God and Spare, inspired by the life and work of Austin Osman Spare.
He is also widely known as John Crow, the urban shaman who raised the spirit of The Goose at Cross Bones, south London's outcasts' graveyard. In this magical persona, he conducted The Halloween of Cross Bones on thirteen consecutive Halloweens, rituals at The Warp parties and at Glastonbury and other festivals, and vigils at Cross Bones, where he curates a shrine at the gates and campaigns to protect the site as a garden of remembrance.
His Sha-Manic Plays, The Southwark Mysteries, his stage adaptation of Mervyn Peake's Gormenghast, and Secret Bankside – Walks In The Outlaw Borough are all published by Oberon Books. His new book of poetry, Spark In The Dark, is published by Thin Man Books.
---
Greg Donaldson
'Find your Selves' at Find the Others.
"This was most annoying to the Skeptic, who is one of the 24 selves who live within me and the only one who usually has veto power over all the others"
— Robert Anton Wilson, Cosmic Trigger
Like Bob, have you ever felt like there's a crowd of distinct personalities living inside you? Want to understand them a little better so they can all pull together?
This is an experiential workshop using Psychosynthesis techniques to discover some of our inner personalities, and begin to understand what their various needs might be. Design a 'Cosmic Self' card to start your very own tarot pack and watch out for your 'Inner Eris'!
Greg Donaldson is a Psychosynthesis counsellor (transpersonal psychotherapy), who has also worked as an actor for 20 years. His work with sub-personalities is informed by both these disciplines.
---
Seani Love
Putting the Disco back into Discordian Sex Magick
What happens when we allow Chaos to rise up through our beings and bodies when we are connecting erotically with ourselves and others? Why is my belly button shaped like a chaos star? Will Eris bless our fornications as we bump, grind and do the hoola shake? What are the hotdogs really for, and I mean really really for?
Which archetypes are relevant to Discordian Tantric discourse and how can we learn to ride them? And how can these archetypes give us deeper understanding of our own power, wisdom, love and chaos? Is gender just another paradigm? Does the goddess approve of spanking? Some of these questions will be asked and some of them might even be answered during Seani Love's workshop Putting the Disco back into Discordian Sex Magick.
The Good Doctor Reverend Doctor Foolish Doctor Seani Love is believed to be the world's first professional Discordian Sex Magician. Combining the arts of Chaos Magic, Broomstick riding, Conscious Kink, and Tantric love moves in the dark, Seani Love hosts rituals, workshops, dinner parties, naked runs along the beach, weddings and private sessions where all the joys of chaos and sexuality can be awakened and explored in safe and conscious ways.
A long-term devotee to Eris, his one and only book Children Of The Apple was written as a dedication to Robert Anton Wilson and it's with great pleasure that he'll be able to bring his sacred and chaotic crafts to Liverpool on the 23rd.
---