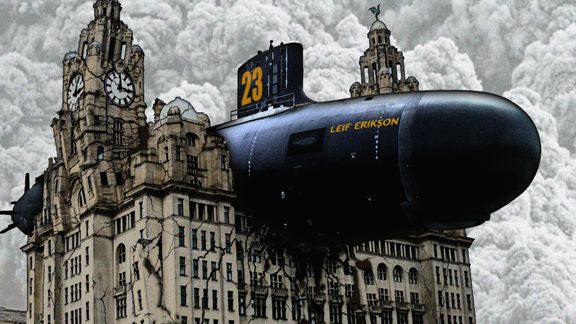 Trigger Stage
Musical Interludes & Vocal Lunacy
Sun 23/11/14, 11:23am – 23:23pm (and beyond)
ShamanArchy (band)
Cosmic Trigger (band)
Kin aka Rory Hannah (D&B dj)
Jeff Young (23 enigma performance)
Steve Fly (dj set)
Matt Baker Jones (dj set)
GREG WILSON (dj set)
---
ShamanArchy
ShamanArchy are four young Liverpudlian musicians raised on the inspiring punk philosophy of get up and do it yourself! Exposed to the Shamanastic principle of universal majesty, love infinite. It's a powerful 'time for magic' when ShamanArchy take the stage.
---
Cosmic Trigger
Born under the fire of the summer solstice sun come Cosmic Trigger. A London based trio delivering their psychedelic disco bending tribal surf voyage. Bite the apple!! Immanentize!!!
https://facebook.com/cosmictriggersounds
---
Kin aka Rory Hannah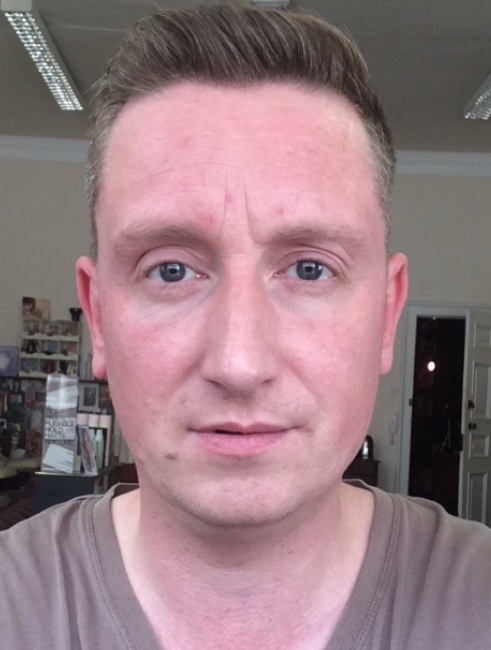 Rory first took ecstasy in 1989 at The Hacienda and that changed shit up. But house music didn't fully butter his muffin. It took a visit to the legendary Shelly's Nightclub in Stoke to really tickle his tuna, where he discovered the joys of hardcore, rave, jungle techno – whatever you want to call it. He's been DJ'ing for 25 years since then. House to jungle, depending on the crowd and the night. He works hard to solve the DJ's dichotomy – playing somewhere between what a crowd thinks they want and what they actually need to hear. Whatever happens, make sure you've got your dancing trousers on. And strictly NO mobile phones out on the dancefloor, thank you very much.
---
Jeff Young
Jeff Young is a Liverpool based writer for stage, radio, TV, film, poetry and spoken word, site specific projects, sound art and installations. A lot of his work is a response to the city he lives in – ways of chronicling his love affair with it's ghost memories, it's dream-states, it's derelict cinemas and hallucinations. Currently – amongst many projects – he is under commission to the Liverpool Everyman to write a play exploring these dream-excavations.
http://jeffyoung26.wordpress.com
---
Steve Fly Agaric 23
"Steve The Fly is a native of Stourbridge UK now an Amsterdam resident who plays drums, spins vinyl, writes novels and literary and cultural commentary.—John Sinclair.
c. 150 gigs as a drummer, 100 DJ turntablist appearances, highlights with Reggie Watts, Bernie Worrell (P-Funk) Benny Reitveld (Miles Davis & Santana) "…a soundtrack of jazzy turntablism and live drumming provided by a Stourbridge native living in Amsterdam (enough said!).–Q Magazine. Mohawk Album Review April 2014.
Steve was associate producer with Deepleaf Productions and Robert Anton Wilson on the award winning documentary movie Maybe Logic: The Lives and ideas of RAW (2003), and is a founding member & faculty staff at the Maybe Logic Academy studying alongside RAW. He is also Musical Director of Cosmic Trigger Play.
https://soundcloud.com/stevefly
---
Matt Baker Jones
At school Matt always knew that he wanted to study Art and did indeed go on to do an Art Foundation at Burton Tech. His desire to cram as many different disciplines in to his curriculum resulted in going on to study Animation/film/Video HND at Worthings Northbrook College. There he discovered among other studenty delights Computers and their ability as a tool to help in the creation of not just imagery but music too (Matt has always loved music from 70s pop through heavy metal, early electro, house, techno, jungle and jazz).
He has been a film-extra, bar-tender, VJ, Freelance designer, DJ, Web-dude, box-packer, party organiser, and TV Ident Creator. 3D artist, and is now Head of 3D/ VFX Supervisor. He has worked on projects for BBC, Sky, Discovery, History channel, content for the Oculs Rift, and Sir David Attenborough. Matt also created one of the Selves Cards for the Cosmic Trigger crowd caper.
---
Greg Wilson
Greg began DJing in 1975 and is regarded as one of the most important figures on the UK dance scene. He enjoyed hugely popular residencies in the early eighties at Wigan Pier and Manchester's majorly influential Legend, having originally started out in his hometown of New Brighton.
He was a pioneer of mixing in the UK and in 1983 he became the first 'dance music' specialist hired for a regular weekly session at Manchester's now legendary Haçienda club. Greg was instrumental in breaking the new electronic, post-disco records coming out of New York, a sound he has dubbed 'Electro-Funk'.
---