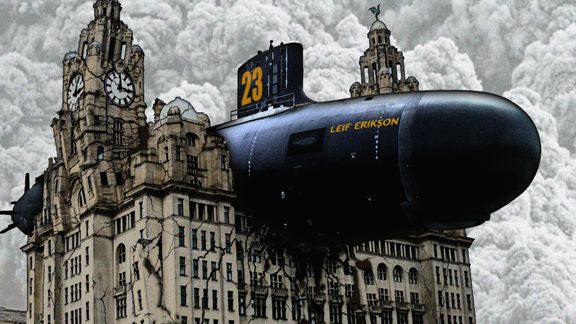 Galleria Discordia
Magick art in picture and voice
Sun 23/11/14, 11:23am – 23:23pm (and beyond)
Curated by
Art by
Jamie Reid
Jimmy Cauty
Jonathan Greet
Doris
Billy Chainsaw
Douglas Pledger
Matt Baker-Jones
Yap
Poetry by
---
Michelle Olley
Galleria Curator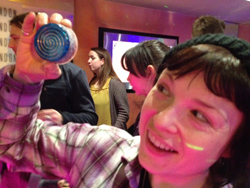 Michelle Olley is a writer, journalist, magazine & book editor and filmmaker. At the age of 23, (!) she became a director of Skin Two magazine – the world's leading fetish lifestyle and culture magazine at the time, where down the years she got to visit some of the more colourful spots around the world, instigate the-then largest fetish night club in the world, the Skin Two Rubber Ball and to interview various luminaries about fetish cultures influence in the worlds of art and culture, including Jean Paul Gaultier, Tim Burton, Marilyn Manson, Clive Barker, Melinda Gebbie and Alan Moore.
Michelle has been an editor at Penthouse UK (lasted four months. Long story), gay men's lifestyle title Attitude, fashion quarterly P.U.R.E, and pioneering gay men and women's lifestyle title, Fable. She has written and edited eight anthologies of erotic art and photography, including the works of Herb Ritts, Derek Ridgers, Tracey Emin, Jeff Koons and Nick Knight. Her work has appeared in The Sunday Times, The Independent on Sunday, The Guardian, i-D, and, most recently, Bonafide, the hip-hop, electronic music and street art magazine.
She was also the 'tableaux model' at the centre of one of Alexander McQueen's notorious s/s 2001 women's fashion shows, VOSS; and for nearly a decade fronted electro-disco band, Salon Kitty. Michelle gets her bio survival tickets by playing the game as content manager for Turner Broadcasting's European Content Distribution arm – which includes Adult Swim, the non-U.S version of the hugely successful Turner Broadcasting cable channel / website – which she is currently making a documentary feature about.
---
Jamie Reid
Jamie Reid's longstanding practice as an artist sits firmly within a tradition of English radical dissent that would include, for example, William Blake, Wat Tyler and Gerrard Winstanley. Like them, the work of dissent must offer, out of necessity, other social and spiritual models and Reid's practice is no exception.
Although Reid is known primarily for the deployment of Situationist strategies in his iconic work for the Sex Pistols and Suburban Press, the manifold strands of his art both continue that work whilst showing us other ways in which we can mobilise our energy and spirituality. It is this dialectic between gnosticism and dissent that lies at the heart of Reid's practice and makes him one of the great English iconoclastic artists.
Jamie Reid's unique vision articulates and gives form to some of the key issues of our times. He responds to the ever-increasing attacks on our civil liberties and shared common spaces with passionate anger and savage humour, and shows us ways in which we might re-organise our political and spiritual resources. This is the role of the shaman and Reid's art acts like a lightning rod, returning us to the earth so that we might share the work of healing.
---
Jimmy Cauty
James Cauty's roguish and voluble approach has earned him a cult following for work that remains radical, responsive and darkly comical. He produces work that draws on and responds to contemporary culture, very often sampling it and sending/selling it back as recoded realities. In billboard and stamp projects Mickey Mouse was sent to Iraq in 'Operation Magic Kingdom' whilst Julie Andrews danced across vast rubbish heaps, crushed cars were sold to second hand car dealers as art and riots have been rendered as tiny models in jam jars.
He rose to fame in 1989 when he formed the KLF with Bill Drummond, and following a string of number one hits they continued their collaboration with the K Foundation that orchestrated a series of high profile art 'actions' – describing these actions as a "brit award buried at Stonehenge, bad crop circles and a wicker man" and "a major body of cash and a box of matches". In 1994 they burnt 1 million quid.
This was followed by similarly bizarre activities with 'K2 Plant Hire Ltd' and in 1997 'Advanced Acoustic Armaments' ("home made sonic weapons and a dead cow").
In 2002 he started to produce the contentious 'Stamps of Mass Destruction' with Blacksmoke – an imagined art collective, and pursued the art of philately with a new imagined collective the C.N.P.D. (Cautese Nationál Postal Disservice) 2004-2008.
His most recent work has been focussed on the making of 1:87 riotous scale models as small world re-enactments, often displayed in upturned jam jars as A Riot in A Jam Jar. His new exhibition The Aftermath Dislocation Principle continues this preoccupation with small world re-enactments as a vast 1:87 scale-model landscape (equivalent to 1 sq mile in miniature) which has been desolated, deserted, destroyed, burnt and is devoid of life apart from 5000 or so model police that attend this apocalyptic aftermath; a kind of bizarre twisted model village experience, where Cauty continues his fascination with subversion, consumerism and entertainment through creative exploration and dark humour.
---
Doris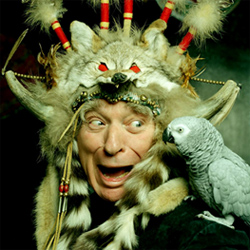 Doris is a Congo African Grey parrot bought in 2000 by actor-director Ken Campbell. Ken encouraged Doris's artistic tendencies after he noticed that she had an urge to make intriguing shapes with beak and claw out of pieces of paper and card, flimsy fabric and found objects.
The results – or 'pecktures' – Ken framed and named. He also had mounted and framed sculptural works featuring Doris's droppings, birdseed and other elements artfully deposited on paper, discarded headwear and other objects. These may be regarded as 'pooptures' or mixed-media works.
Ken had planned to mount an exhibition of Doris's work without mentioning that she was a parrot, but never got round to it. Ken's daughter Daisy has now arranged for that exhibition to be part of The Cosmic Trigger Experience.
After Ken's untimely death in 2008, Doris joined an Amazon parrot called Groucho in the home of Antonia Owen, a long-time Ken fan, in north London.
---
Billy Chainsaw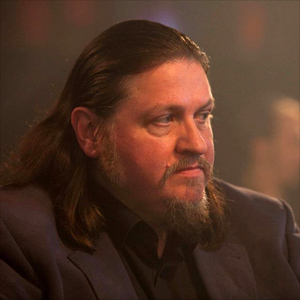 Billy Chainsaw was born and raised in Birmingham. Inspired by the onset of punk, in the late 1970s he escaped factory life and moved to London to work for Siouxsie and The Banshees. On parting company with the group in the mid-90s, Chainsaw became editor-in-chief on one of Paul Raymond's adult publications (the American version of Club International).
Fast-forward almost two decades to May 2012: now a Hove resident, Chainsaw showed his art publically for the first time at an underground open house. His entire collection of mixed-media canvases and upcycled, bespoke ceramics completely sold out. It was a life-changing experience for Chainsaw, who immediately decided that art was his true calling.
Subsequently, he has exhibited in numerous group shows in such far-flung locations as Brighton and Los Angeles, and staged a month-long solo show at London's prestigious Horse Hospital gallery. His other achievements include creating an exclusive fabric design for cutting edge design company Charles of London; a range of merchandise for legendary experimental filmmaker / artist Jeff Keen's retrospective at the Brighton Museum & Art Gallery; art for indie superstars The Fall's 13 Killers album; and contributions to the book Cut Up! An Anthology Inspired By The Cut Up Method Of William S. Burroughs And Brion Gysin.
Although Chainsaw admits his first great love was American comic-books, since his early teens, the self-taught artist has been fascinated by the unknown (in its myriad forms), along with masks, the movies, and the magickal weirdness of the number 23. They're ever-present elements in his mixed-media pop art, which also reference such diverse sources as cartoon surrealism, tattoos, and Lucha Libre (masked Mexican wrestling). However, Chainsaw's primary driving force is William S. Burroughs – perpetually employing the beat author/artist's "open your mind and let the pictures out" adage whenever he's creating art.
---
Douglas Pledger
Douglas Pledger 34, is a Sicilian / English cartoonist / writer in London who has worked on numerous projects that vary from lovely little children's books to dark demented worlds of monsters and mayhem. Outside of working his day job as a librarian at film studio Framestore, Douglas draws strange pieces entitled 'Hypermeat'.
He has also just finished a children's book 'Miles Around London' with his fiance Caroline Harris, also a libraian/illustrator. Douglas also makes silly videos and films, most notably a feature length live concert dvd of The Melvins and Fantomas. He has also appeared in music video 'Holy Tears' by Isis in which you can watch him slowly fall to his death after jumping off a skysraper. He is currently working on a few film projects with writer partner and director Dominic Hailstone.
---
Matt Baker-Jones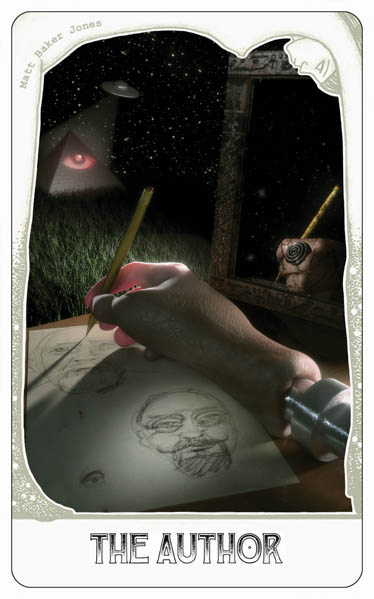 As a child Matt found drawing to be his preferred method of communication and began sketching, painting and creating comic books (the ORIGINAL Super-Ted).
Mediocre at school Matt always knew that he wanted to study Art and did indeed go on to do an Art Foundation at Burton Upon Trent Technical College. His desire to cram as many different disciplines in to his curriculum resulted in going on to study Animation/film/Video HND at Worthings Northbrook College. There he discovered among other studenty delights Computers and their ability as a tool to help in the creation of not just imagery but music too (Matt loved music from an early age and went on to DJ and compose electronic music).
After a stint of working as a runner in Soho, unemployment, film-extra, bar-tender, VJ, Freelance designer, DJ, Web-dude, box-packer, party organiser, Student (again) and TV Ident Creator Matt got a proper Job. ZooVFX is a small in-house visual effects studio creating animations and content for their farther company Atlantic Productions.
Matt started as a Junior 3D artist and is now Head of 3D/ VFX Supervisor woring on projects for BBC, Sky, Discovery, History channel as well as recently making content for the new virtual reality device Oculs Rift. ZooVFX has, for the past six years, been working closely with Sir David Attenborough creating multiple award winning Stereoscopic productions for Sky's 3D channel and bagging Matt an Emmy along the way.
Matt currently lives in Kingson, Surrey with his wife and two children.
---
Salena Godden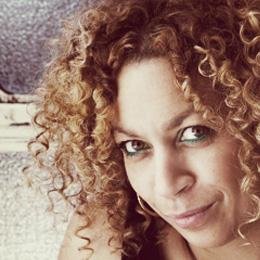 Salena Godden has been described as 'The doyenne of the spoken word scene' (Ian McMillan, BBC Radio 3's The Verb); 'The Mae West madam of the salon' (The Sunday Times) and as 'everything the Daily Mail is terrified of' (Kerrang! Magazine). The 'Under the Pier' poetry pamphlet was published by Nasty Little Press in 2011. 'Fishing in The Aftermath / Poems 1994 – 2014' was published in July 2014 with Burning Eye Books.
The eagerly awaited literary memoir 'Springfield Road' was successfully crowd funded and is being published on September 30th 2014 with Unbound Books. The Springfield Road ebook is now available. Salena appears at literary events and festivals internationally and she is on BBC as a guest on various shows like 'The Verb', 'Fact to Fiction' and 'The Click'. She works with award winning radio producer Rebecca Maxted, writing and presenting radio documentary's. 'Try A Little Tenderness – The Lost Legacy of Little Miss Cornshucks' was originally aired throughout May 2014 on BBC Radio 4.
---
David Pepper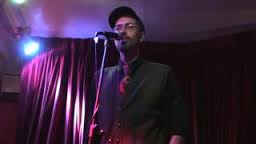 For over a decade Pepper has been weaving his very individual style of verse magic about the Bonfires, Squats, Festivals and Cabarets of the U.K.s counter culture. Pepper fronts the up and coming band Vibe Machine.
For this special event Pepper will be bringing his first hand tales of travel in out and beyond this bountiful Omni-verse. Rhythm driven beat poetry like you have never seen or heard before. (unless you've seen or heard him before.)
https://www.youtube.com/watch?v=JBPgdRLaY2k
---
Yap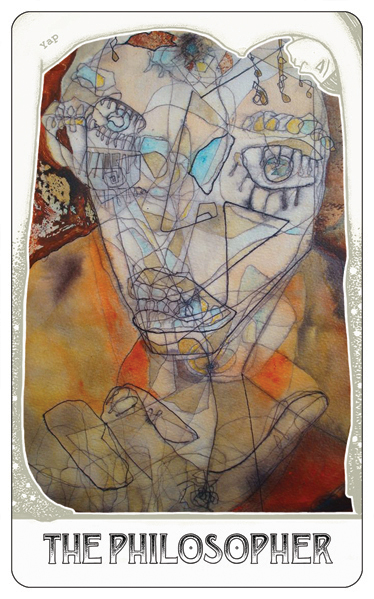 Yap toured the world with a rock band called One Minute Silence back in the day. He left the band ten years ago to find his mind on a new path. His ultimate goal now is to be heard in the world of philosophy. He has many great ideas in the field of meta-mathematics which he feel will change the entire world of philosophy, and his first book is a piece of abstract fiction dealing with reincarnation.
Yap's art represents the softer side of his nature – geometrical scribbling capturing the lines that are there in form, but that we don't usually see. He created one of the Selves Cards for the Cosmic Trigger crowd caper.
---