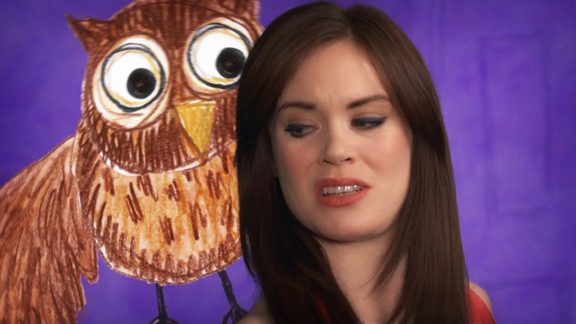 Carrie Marx
Characters In Cosmic Trigger Play
Karuna Wilson / Jano Watts / Prunella Gee / Mavis
---
Carrie is an actor, singer and writer. She's also one half of producing partnership Hermetic Arts, with Chris Lincé, whose first venture was her one woman show, 'BADD' (Bothered About Dungeons and Dragons), about the Satanic Panic of the 1980's. That's going to be on again at Brighton Fringe, 29th May – 4th June.
She co-wrote and co-starred in 'happy', a musical about chemsex and depression, with Thom Sellwood. That's going to be on again at the King's Head Theatre, as part of the Queer Season in August.
She also works extensively with comedian Arthur Smith; sometimes as a tap dancing bear, sometimes as a philosophical sheep and sometimes as a backing singer/musician, in his show, 'Arthur Smith Sings Leonard Cohen, Volume Too'.