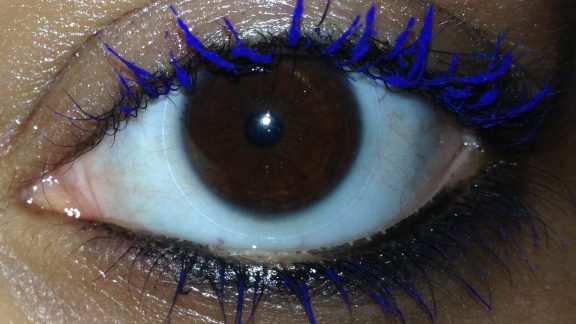 Nadia Luijten
Stage Manager & Social Media
Nadia Luijten has been interested in theatre from a very young age, and cemented her path towards working in a creative field after attending The Warp Experience in London in 1999. Her mind was blown just right after experiencing some of the 24-hour epic play The Warp, staged underneath the railway arches at the old Millenium Drome in London Bridge. She has also been a devoted Discordian Pope since the age of 14, thanks to her brothers introducing her to the chaotic delights of the Goddess and Robert Anton Wilson from a young age.
In 2008 Nadia obtained a Bachelor of Arts with honours in Theatre Production from London South Bank University, including a distinction mark she received for her dissertation on Ken Campbell and Neil Oram's The Warp. After graduating, she worked her way up from usher to the backstage world of technical crewing and stage management on some of the biggest, award-winning shows in the West End, including Wizard of Oz, The Ladykillers, Mamma Mia!, Posh, An Inspector Calls and Betty Blue Eyes, as well as off-West End productions such as The Railway Children and The Night Kitchen Cabaret's production of Imbolc Blues.
Nadia's creative heart, however, has always wanted to stage psychedelic-themed theatre, so when she got word of a stage production of her favourite author's book Cosmic Trigger with none other than Daisy Campbell, she jumped at the opportunity to offer her skills to the the apple corps, and is beyond thrilled to be involved in this project.