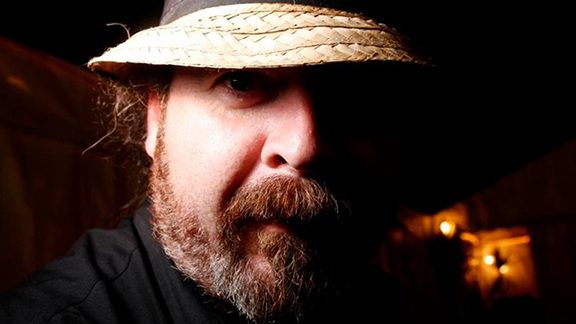 Jonathan Harris
Programme + Merchandise Designer
Jon AKA the 'Money Burning Guy' is the natural choice for a Discordian production to have in charge of making money from merchandise.
His working life has been split between the artistic, intellectual and commercial pursuit of two interests: sex and money. This has involved winning an Erotic Award, distributing dirty videos in the 1990s, being filmed naked and in a compromising position at BBC Television centre, studying at the London School of Economics, and reading, writing and speaking to academics about the nature of Money.
As a teenager he was a rock star (in his own mind) and was duly punished for his hubris by being forced to take work tour managing real rock stars when philosophizing about sex and money failed to pay the bills.
In the last decade he has finally decided on a career path. Dubbed 'The Money Burning Guy' his fascination and purpose now lies in sacrificial ritual which he claims is the source for both our sexual mores and money in the form of currency. He publishes the world's first magazine for money burners 'Burning Issue' and his book 'The Money Burner's Manual' will be out in summer 2017. His highest honour is to be the current holder of The Staff (All Hail, The Staff!).