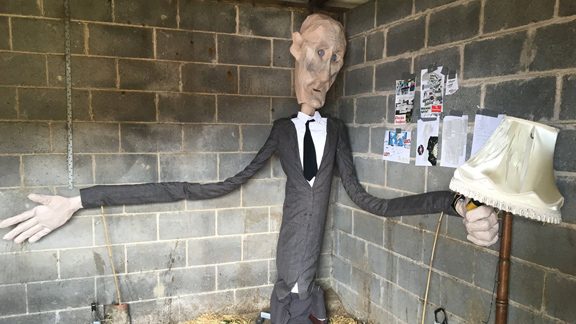 Myra Stuart
Scenic Elements Designer
Myra Stuart is a curator, designer, spatial artist and puppeteer who works on shifting perceptions through anything from geometry to playfulness, from philosophy to pop cultural references.
As a key part of the lead organisational team for Festival 23, she developed a strong visual concept for the site and curated a series of interactive installations exploring concepts of utopia and dystopia, including Jimmy Cauty's (KLF, the K Foundation) Dystopic model village, Aftermath Dislocation Principle.
Alongside previously working as a set designer and prop maker for the likes of the Southbank Centre and Brighton and London based arts organisation Theme she has taken part in previous international design collaborations leading to publications in Turkey and China, through Tsinghua University, Beijing. She is also one half of Future Zen Puppetry.
Special thanks to Dolly Turing, Brian Montgomery and Liz Barber for prop making assistance.