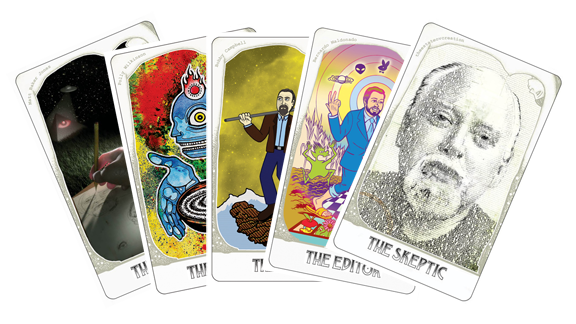 Tickets on Sale
All Hail Discordians,
Tickets for Cosmic Trigger are now on sale!
Yes, Cosmic Boys and Girls,
The time is here to secure your tickets for the Greatest Show on Planet World.
Visit our website for details of how to book:
We urge you, if at all possible, to come to:
The Cosmic Trigger Experience
Liverpool
Saturday 22nd/Sunday 23rd November
Saturday 2.23pm – Sunday 23.23pm
If you really want your Cosmic Trigger pulling, this is the event for you! We kick off with the epic Cosmic Trigger Play (for further details see blurb below) on Saturday afternoon, followed by the Discordian Papal Ball and Cabaret which includes Nina Conti, TC Lethbridge and Youth from Killing Joke. On Sunday is the Find the Others Conferestival, with music, talks, cinema, art, performance and ritual. With Robert Temple (The Sirius Mystery), Adam Gorightly (Historica Discordia), Robin Ince and many others. Artwork from KLF's Jimmy Cauty and Punk icon Jamie Reid. Be there or forever remain un-Illuminated…. 12+
Cosmic Trigger play + Discordian Ball + Find the Others Conferestival £69
Look under the "travel and crash" tab in the tickets section of the website for details if you're planning to travel to Liverpool.
If you can't make the full experience, then do not despair, there are opportunities to see the play alone…
Cosmic Trigger – The Stageplay
Wednesday 26th November – London
Thursday 27th November – London
Friday 28th November – London
Saturday 29th November 1pm matinee + 7pm – London
All evening performances commence 7pm and finish 11.30pm(ish).
Conceived backstage during Ken Campbell's legendary Liverpool production of Illuminatus, Ken's daughter and a team of dedicated Discordians re-invoke those mythic performances, this time based on Robert Anton Wilson's Cosmic Trigger; which recounts a period of Bob's life when he journeyed through "Chapel Perilous" befriending the likes of Timothy Leary, Alan Watts and William Burroughs. This epic-scale production also takes us backstage at the Liverpool School of Language, Music, Dream and Pun to meet Ken and the gang as they stage Illuminatus. Music, projections, and a voice-over by Alan Moore evoke the real­-life hallucinogenic trip through conspiracy, paranoia and enlightenment that transformed Bob from a simple Playboy editor into the influential counter-cultural figure he is today. 12+
London – £33/£23 concs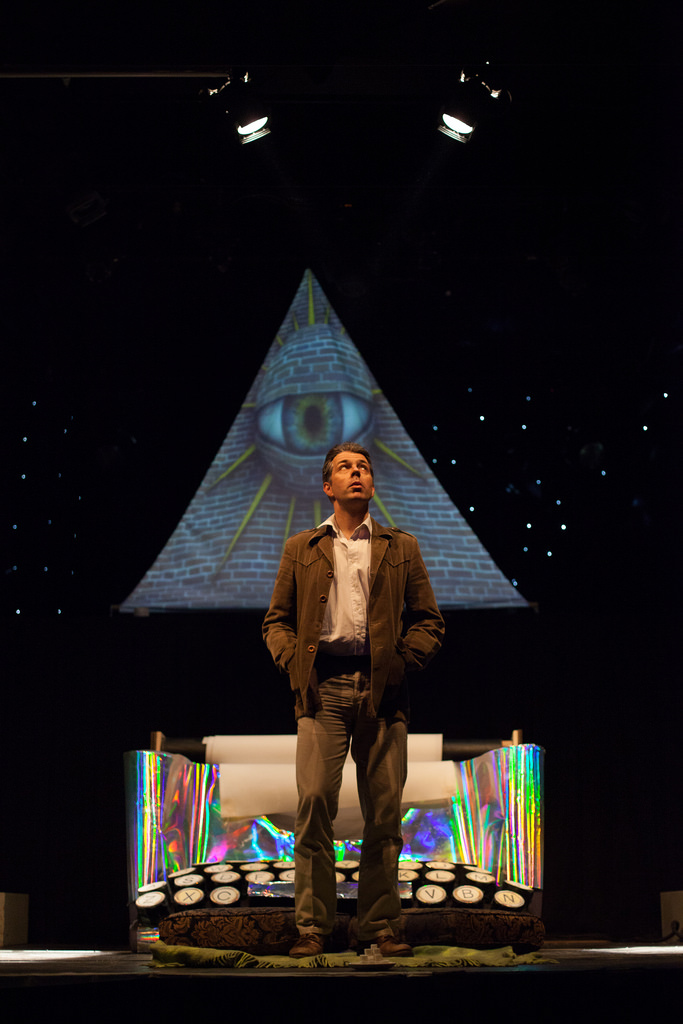 Hail and Here we Go!
xx xxx Daisy