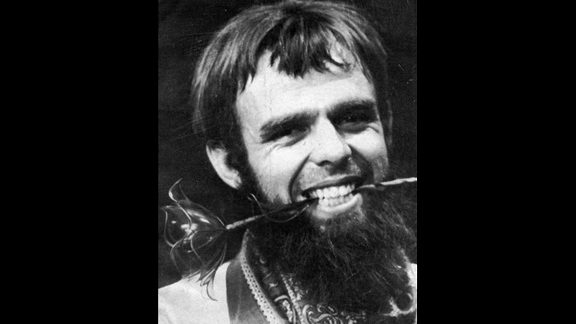 Kerry Thornley
An Audition for The Cosmically Enthused
All Hail Discordians,
Over the coming weeks we're going to be profiling some of the characters you'll be enjoying in the Cosmic Trigger play, and thought it apt to begin with Kerry Thornley because we will be holding:
A LIVE AND PUBLIC AUDITION EVENT
FOR THE PART OF KERRY THORNLEY
CO-FOUNDER OF THE CHURCH OF DISCORDIA
AT LIVERPOOL EVERYMAN ON OCTOBER 23RD!
So please, if you think you or someone you know could be right for this fantastic part (and is available for the bulk of November), get in touch. The idea will be to turn up as 1970s Kerry Thornley, so do your research and come prepared for High Chaos…
So, Kerry Thornley, please step forward…
One of the 1960 Counterculture's most fascinating characters, Kerry Wendell Thornley was a writer, philosopher, Zen dishwasher, enlightened prankster, and, possibly, an Oswald double with disturbing ties to the Kennedy assassination.
A lifelong provocateur, Thornley was linked to many of the fringe elements of the time. He co-created The Discordian Society which worships Eris Goddess of Chaos, and its tract, the Principia Discordia. He coined the term "paganism", befriended Robert Anton Wilson, inspired the Illuminatus, and gave his anarchic support to the Bavarian Illuminati, a brilliant prank.
But Thornley's path also crossed Lee Harvey Oswald's. It's a fact that the two served together in the Marines and that Thornley wrote a book about Oswald before the assassination. Were they both used by foes of JFK? Jim Garrison came to think so, driving Kerry through the gates of Chapel Perilous and into a world of paranoia – or not…
"If I'd known it was all gonna come true, I'd never have chosen that bitch Eris, I'd've chosen Venus!"
The above adapted from "The Prankster and the Conspiracy" by Adam Gorightly, Discordian expert and special guest speaker at Find the Others Festival.
Next featured character: Dr Timothy Leary.
Hail Eris!
xx xxx Daisy