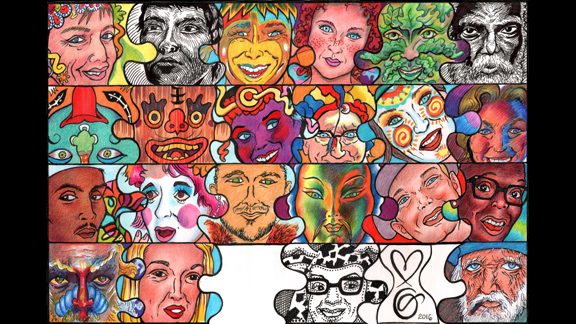 Sunday Salon – – 14 May 2017
Festival 23
Special Event 1:00pm – 10:30pm
Cosmic Trigger Play 5:00pm – 9:00pm

Festival 23 is an Experience. A ritual for ritual's sake. A gathering of mischevious spirits, subversive individuals, seekers with creative intent, who wish to inspire and to be inspired. An interactive celebration of literature and the arts, of theatre, playshops and music inspired by the Discordian movement.
http://festival23.org.uk/
Programme
Host – Tim Holmes
Talk – Shardcore
Talk – Nick Margerrison
Guest Performer – Do you Ken? by Jeremy Stockwell
Story – The Lost Doctor by Tommy Calderbank
Walkabout – Katie-Ann Bellis
Walkabout – Human Robber
Music – Horton Jupiter
Visuals – Matt Baker Jones
Delicious lunch (inc vegetarian) available on site.
---
Tim Holmes
(Hosting FESTIVAL 23)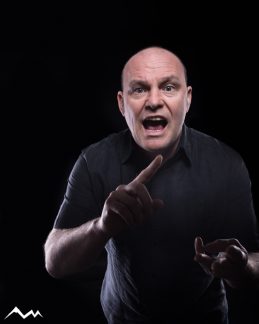 Tim Holmes is a walking talking contradiction; my goddess can he talk. He's also a poet, for the last seventeen years he's travelled in the guise of the Buddhist Punk. Having produced a one man show: The Sub Verse Meditations of a Buddhist Punk, performed at literary & music festivals (Off the Shelf, Ledbury, Shambala, Wychwood) and opened for artists such as American polit punks Anti Flag and the Reggae Philharmonic Orchestra, his preferred approach is now guerrilla performance; unsolicited renditions to unsuspecting audiences, outside the party, ideally by the fireside. He was also a co-instigator of Festival 23.
---
Shardcore
Eric Drass is an artist and curator who makes work in a range of media, from painting, to digital installation, to generative experiments which live on the net. Some of his favourite themes are identity, consciousness, the philosophical ramifications of artificial intelligence, big data and the relationship between humans and machines.
Sometimes this work is political, frequently it is playful, often it is provocative or transgressive in some way. His works are frequently reported and cited online (BoingBoing, b3ta, Imperica, Computer Arts and Wikipedia etc.)
Eric holds a degree in Philosophy and Psychology (Oxford) and an unfinished PhD in Cognitive Psycholinguistics (also Oxford). He is co-author on a number of patents dealing with PRISM-type surveillance technologies (long before PRISM became public), and a number of academic papers relating to neural network models of language acquisition and heritability.
He also used to be a singer in an experimental hardcore band, an unsuccessful male model, and once took at dotcom 1.0 company from a bedroom project to 14 countries and back, spending $50m on the way. Twenty years ago he was a TV star in America, but he doesn't like to talk about it.
---
Nick Margerrison
Who is Nick Margerrison? In short he's a TV presenter, writer and an award winning radio presenter. In long, he's worked on LBC, Kerrang Radio, Hallam FM and The Bay. And other places, for a bit. The TV show he presented was called "Esoteria" and ran for two series on Controversial TV (Sky channel 200).
Nick writes for the Disinformation website and presented the fantastical Cult Of Nick podcasts. The Cult Of Nick is more than just a podcast… it's a podcast with a silly name. Highlights include astronaut Edgar Mitchell, uber conspiracy theorist David Icke, and former MI5 spook David Shayler – along with interviews from many of our co-conspirators including Daisy Campbell, John Higgs, CJ Stone and The Buddhist Punk. New uploads every Tuesday. You can join "the internet's least sinister cult" by listening to all of them.
Currently he is working with a local TV company, ThatsTV, and presents the successor to C.O.N – The Nick Margerrison podcast.
He is still a practising Discordian – it's not possible to escape The Goddess once you've invited her in. :o)
https://audioboom.com/channel/the-cult-of-nick
---
Jeremy Stockwell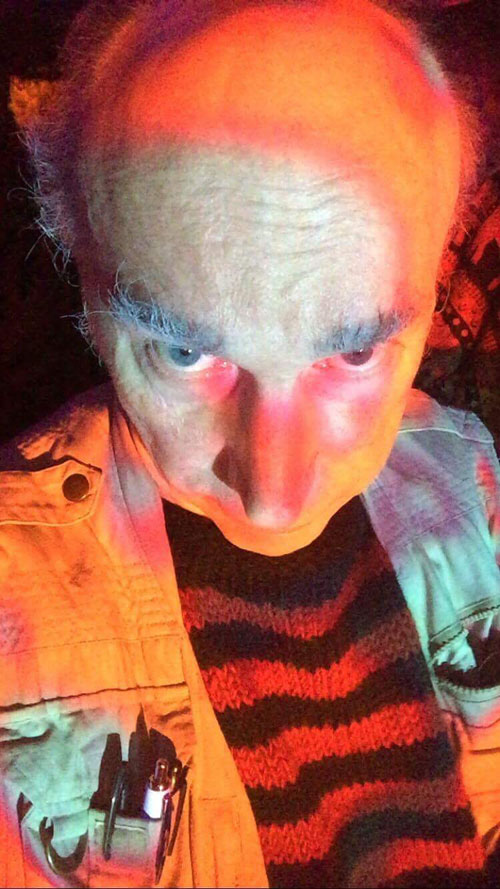 Jeremy Stockwell promotes positive means of inter-personal communication and presentation.
Working in Arts, Education, and Business, Jeremy heightens awareness, facilitates transformation, and encourages creative fulfilment. As a highly experienced coach, director, writer, and performer Jeremy's work is playful, challenging, innovative, and unique.
Jeremy's workshop "Do you Ken?" is an investigation into happenstance and otherness, using invocation, divination, memory, forgettery and dream. Bring a light heart, an open mind, and leave what you think you know at the door. Sometimes you need to go out of your mind, in order to come to your senses. For those who'd like to experience more Ken Campbell related capers, the full day-long 'Do You Ken?' course is on Monday May 15th – book here.
http://www.jeremystockwell.co.uk/
---
Tommy Calderbank
Seeker Tom arrived on Planet World in the Summer of '69. Bryan Adams would go on to write a song to mark the moment. Son to the finest witch in Toxteth Park, Tom grew up to be a Death Poet, philosopher, and serial regenerator of old buildings. Apart from his hat-trick of kids, he considers his hat-trick of Toxteth Town Hall, The Belve and The Florrie his greatest achievements. He's currently writing and producing 'The Lost Doctor', a series of 23 radio plays starring Ken Campbell as The Doctor.
Episodes 1 and 2 here:
https://soundcloud.com/the-lost-doctor
Follow him (but not in a creepy way) @TockyTom.
---
Katie-Ann Bellis
Katy-Anne is a regular performer and artist on the Liverpool arts scene. She trained at Hope street ltd where she developed a passion for puppetry and street theatre.
At Manchester metropolitan university she got a taste for creating radical and anarchic performances in unusual spaces and went on to form the company Caustic widows.
She has toured nationally and internationally as a street theatre artist, cabaret performer and actress with companies including Whalley Range All stars, Headstrung, And Now, Proper Job Theatre and the Lantern company.
In February 2014 she met Daisy and performed the part of Luna in the acid trip scene before going on to play multiple parts in the full version of Cosmic Trigger.
---
Human Robber
Human Robber (aka Brother Gush, Frater Null, Uncle Big Balls, Pope Margaret Minge XXIII etc) is a 53 year old work in progress………word mangler, wand maker, definite wizard or warlock but unsure witch. Former teacher he now attempts to explain this humans condition via the medium of poems, silly songs and impossibly true stories…..rumoured to actually be an alien from the star system sirius c……maybe….
---
Horton Jupiter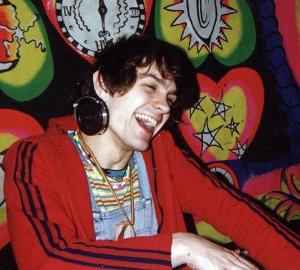 Horton Jupiter is a British DJ / Collector of records of broad range, predominantly disco / dance music in its all forms, with psychedelic spectacles.
He has been making mixtapes since age 9, and did his first tape edit (of The Human League) 2 yrs later, 30 years before he'd even HEARD of DJ Harvey or Tom Moulton!
After 10 years as a techno DJ (sort of, his penchant for dropping The Stooges at 3am aside), 4 years as one of the original Club Kosmische residents and 11 years as front idiot of Erisian pop outfit They Came From The Stars I Saw Them, he is currently involved in several different hues of discotheque, including London's freakiest and funnest dance party PUWABA, and has several new solo records coming out in the near future on Kinfolk, Bahnsteig 23 and Puwaba itself.
https://www.mixcloud.com/hortonjupiter/
---
Matt Baker Jones
Matt baker Jones is an Emmy winning VFX artist and supervisor working in Hammersmith, London. He has worked as part of a small team creating award winning graphics for the BBC, Sky, Discovery and many more.
---