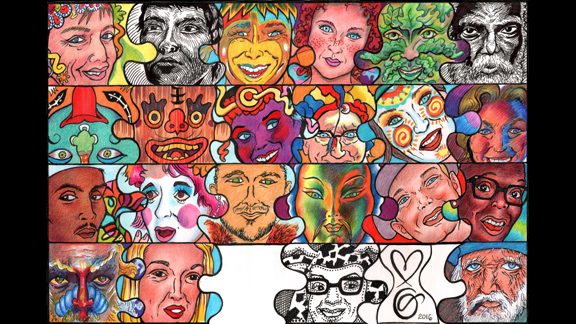 Others Connect – 27 May 2017
The Odditorium
Special Event 3:00pm – 2:00am
Cosmic Trigger Play 7:00pm – 11:00pm

The Odditorium is a portal into the fringes of culture; its mavericks and pranksters, adventurers and occultists, artists, comics, eroticists and even the odd chef. Each podcast features a guest speaker recorded before a live audience, somewhere in the UK. Hosted by Sony award-winning presenters, Dr Bramwell and his ill-prepared sidekick, Mr Mounfield.
The Odditorium team host live events around the UK. Find us at Brighton Festival, Port Eliot, Innocent Festival, Summer Sessions and Wilderness.
http://oddpodcast.com/
Programme
Hosted – Dr David Bramwell
Talk – Alan Moore
Talk – Adam Curtis
Guest Performer – Nina Conti
Walkabout – Glynn Evans
Break Out – Future Zen Puppetry
Ritual – Cat Vincent
Music – AOS3
Music – Greg Wilson
Visuals – Tristan Brady-Jacobs
---
Dr David Bramwell
(Hosting The Odditorium)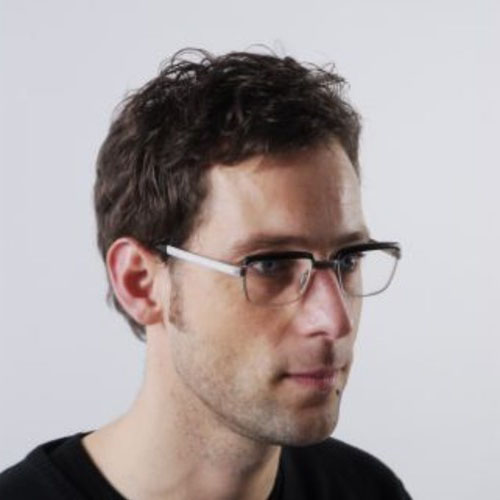 David is a man who likes to keep busy. A magpie by nature, he is the creator of the successful Cheeky Guide series, founder and host of Brighton's Catalyst Club and singer-songwriter in the band Oddfellows Casino (Nightjar Records). His music and spoken word material have been featured on BBC radio 1, 3, 4 and 6.
David has written books on subjects ranging from difficult words to sexuality for Penguin, Harper Collins and DK, has spoken at and hosted TEDx events, curated a tent at Port Eliot Festival and, together with fellow musician Eliza Skelton, entertained festival and cinema audiences with "Sing-along-a-Wickerman".
His one-man show, The Haunted Moustache, won him awards for "Outstanding Theatre" and "Best Comedy Show" during the Brighton Festival, a BBC R3 commission for the series Between the Ears and a Sony Award in 2011.
His second one-man show, the No9 Bus to Utopia was based on a year spent travelling round communities in Europe and America in search of a better life. The show premiered in the Earth Ship in Brighton's Stanmer Park and has since featured as a TED lecture and been performed at Alain de Botton's School of Life, 5X15, the Idler Academy and Port Elliot Festival. He is happiest, however, performing it in the back room of a pub.
---
Alan Moore
Alan Moore is an English writer known for his work in comic books including Watchmen, V for Vendetta, and From Hell. Frequently described as the best graphic novel writer in history, he has been called "one of the most important British writers of the last fifty years".
Alan started writing for British underground and alternative fanzines in the late 1970s before achieving success publishing comic strips in such magazines as 2000 AD and Warrior. He has worked on major characters such as Batman, Superman, as well as independently on Lost Girls, and Voice of the Fire, before going on to create The League of Extraordinary Gentlemen.
Alan is an occultist, ceremonial magician, and anarchist. He has performed avant-garde spoken word occult workings with The Moon and Serpent Grand Egyptian Theatre of Marvels. He cites Robert Anton Wilson as a major influence on his approach to the occult (watch this interview). Via pre-record, Alan is the voice of FUCKUP and Satan in Cosmic Trigger Play.
https://en.wikipedia.org/wiki/Alan_Moore
---
Adam Curtis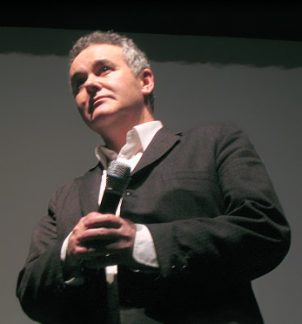 Adam Curtis is an English documentary film-maker. His favourite theme is "power and how it works in society", and his works explore areas of sociology, psychology, philosophy and political history. He describes his work as journalism that happens to be expounded via the medium of film. His films have won four BAFTAs. He cites Alan Moore as major influence on his work. He has been closely associated with the BBC throughout his career.
Adam has recently collaborated with choreographer Rosie Kay on 'MK Ultra' which combines documentary film with live contemporary dance. It tells the story of how a generation of under-25s have come to believe in the Illuminati.
http://www.bbc.co.uk/blogs/adamcurtis
---
Nina Conti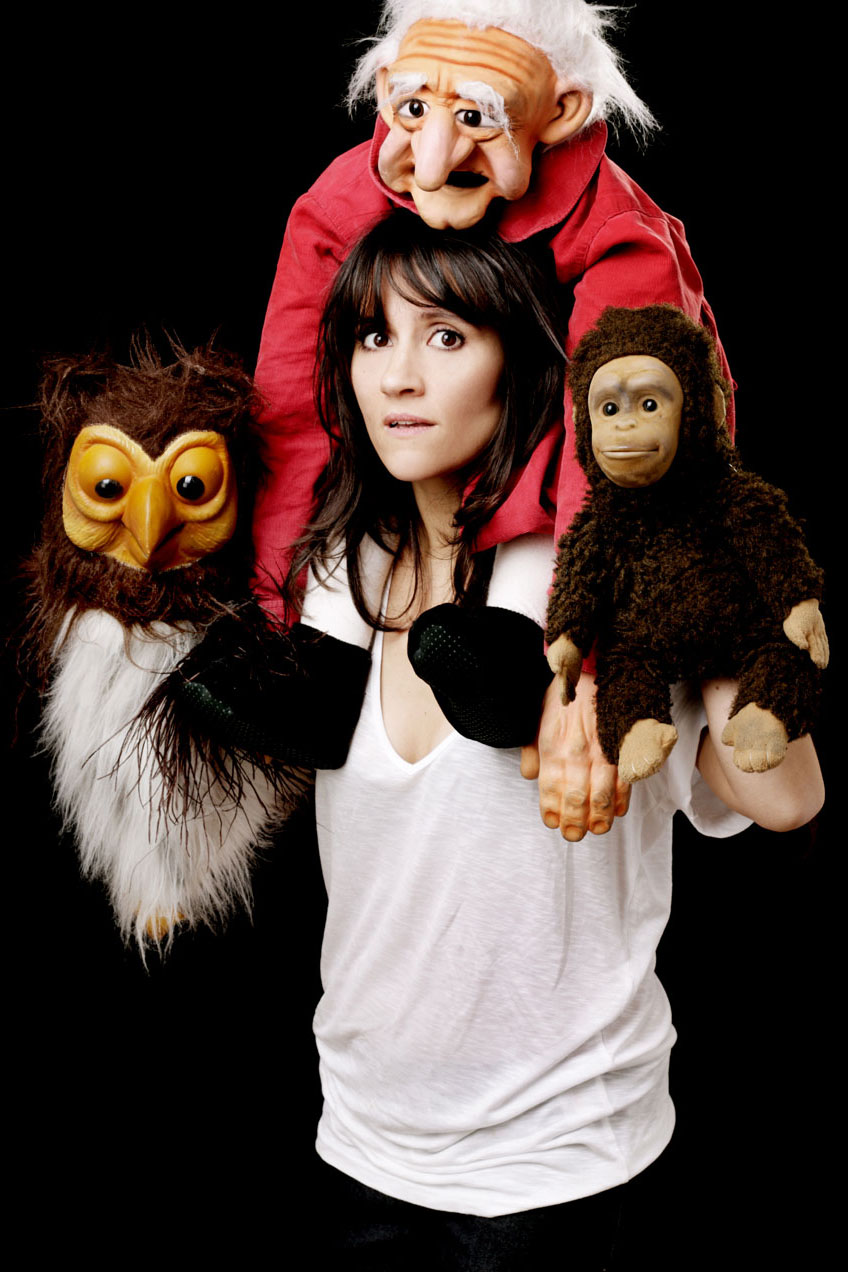 Nina Conti is a groundbreaking ventriloquist, BAFTA nominated filmmaker and British Comedy Award winner. Following the smash-hit UK tour of 2013; star of BBC's Live at the Apollo, QI, Russell Howard's Good News, the Rob Brydon Show and HBO's Family Tree, is working on a new show.
Nina began her career as an actress at the Royal Shakespeare Company, before the genius and anarchic theatre director Ken Campbell inspired her to become a ventriloquist. In 2008 she won the prestigious Barry Award at the Melbourne International Comedy Festival for her solo show Complete and Utter Conti. In 2010, Talk to the Hand had sell out seasons in Edinburgh, London, Melbourne, the Sydney Opera House and New York.
---
Glynn Evans
This is Glyn Evans. We have no idea how this little rat-bastard leeched onto us, but we've kept him on the production purely for eye-candy.
He claims to be a clown / physical performer who has trained under Chris Lynam and Eric Davis. He also claims to run a small theatre company in Glasgow, dedicated to clowning, physical theatre, vaudeville, avant-garde & absurdism, with a touch of dada, dark cabaret, butoh dancing & occasionally spiced with the odd bit of surreal shamanism, mysticism, and fucked up ritual magick weirdness.He also claims there's a strong emphasis on educational workshops / drama-therapy… But we don't believe any of this shit.
In his spare time he makes up new religions (usually involving cat overlords & women with big breasts); stares into space for long periods of time; fears the day his daughters will eventually find out he was never "almost cast as Anakin Skywalker"; and is notoriously lazy, having to be hassled for pretty much everything, including this shitting bio!
He will be auditing any & every sensation seeker who would like to partake of "Thee Cosmic Giggle Questionnaire to Ascertain Thee Ultimate Truth About Who You Really Are"… What the fuck does that mean!?
---
Future Zen Puppetry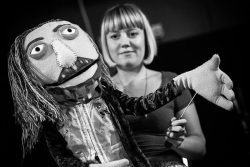 Future Zen Puppetry question the very fabric of reality. Reviving cosmic thinkers with life changing ideas. Puppet Alan Watts and his friends Puppet Tim Leary and Puppet William Burroughs explore Zen, Magical Technologies, and Finding the Others, as when any great thinker speaks, a curious crowd slowly gathers.
"An excellent manifestation!" – Ben Graham, The Quietus
"Legendary" – Chris Parkinson, poet/producer of 'Tusk'
Future Zen look forward to presenting Puppet Tim Leary and Puppet Alan Watts in conversation for the first time ever at this unique occasion.
http://puppetalanwatts.wixsite.com/puppetalanwatts
---
Cat Vincent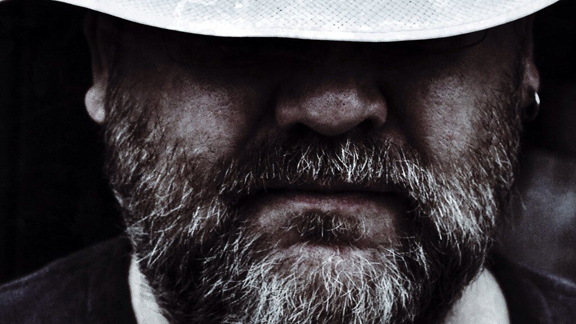 Cat was born on the wrong side of the tracks in Gravesend, on the shore of the Thames, on Imbolc of 1964 of the Common Era. His life got weird (and Wyrd) rapidly after – a situation helped greatly by his reading of Crowley, Leary and other sorcerers before he was 10. Getting his hands on Robert Anton Wilson's work around 13 cemented the deal: he grew up to be a professional combat magician (now mostly retired), urban shaman (marriages by request!) and a Fortean journalist.
His writing and spoken word appearances includes some of the earliest work about the Slenderman phenomenon, along with examinations of the influence of popular culture on religion, mysticism and magic. His writing has appeared in Fortean Times, the American college text Apocalyptic Imaginary and the Darklore anthologies, and he is a a contributing editor at The Daily Grail.
His first book, 'New Gods and Monsters', on the evolution of pop culture belief systems, will be published in late 2016 by Daily Grail Publishing. Cat is a Fellow of The Institute of Atemporal Studies and a founder of the Calder Arts Lab. He lives in Hebden Bridge, Yorkshire
---
AOS3
AOS3 started in 1990, as the free festival scene was staging it's last stand. They began really as a way of playing the free festivals, and were unexpectedly swept up into a wave of political protest and rebooted psychedelia – which was nice!
The band have been influenced over the years by sounds from the 60's and 70's, Reggae and anarcho-punk and they blended these together to create an up-tempo high energy sound, with an ear for melody.
Perceived as a punk band, in truth the thread of discordianism runs through the very surface of their music and lyrics, with a lot of songs based on Wilsonian ideas, such as obvious pieces like 'Emperor Norton' and 'Dark Matter'. Their die-hard supporters have christened themselves 'the Dead Fanatics' – go figure.
AOS3 now mostly live in London, playing shows and making different kinds of art, absolutely refusing to take any of it seriously. This is a deliberate, foolhardy labour of Love.
https://www.facebook.com/AOS3official
---
Greg Wilson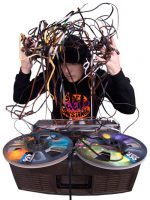 Greg Wilson is a Merseyside-based DJ who played a pivotal role in the development of UK club culture in the early eighties during his tenure at Wigan Pier and Manchester's Legend and Haçienda, with his upfront selection of NYC electro-funk grooves. Focussing on production over the next decade he worked on the seminal 'UK Electro' in '84, and produced two critically acclaimed albums for the Ruthless Rap Assassins in '90 and '91.
Returning to DJing in 2003, Greg connected with a younger audience and began to spread his reach across the world. His two 'Credit To The Edit' compilations did much to cement this reputation as did his 2009 BBC Radio One Essential Mix, voted one of the top 10 of all time, whilst Rolling Stone Magazine voted it one of the definitive 25 online mixes, dubbing Greg 'one of the earth-moving dons of U.K. dance.'
His Electrofunkroots and Being A DJ blogs have become an online touchstone for dance music enthusiasts worldwide, whilst his label, Super Weird Substance sees his focus return to original recordings, as well as live events, known as 'Super Weird Happenings', the most recent of which was a 14 hour gathering on April Fools' Day in Liverpool.
---
Tristan Brady-Jacobs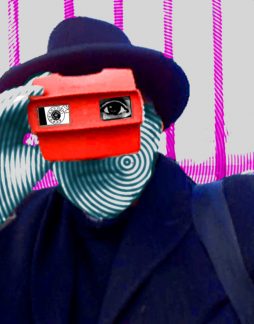 Tristan Brady-Jacobs is the street/artist HOBO with his wife Delia, VJ and digital theatre creative as TVLUX and educational subversive as Mr Hat. He has been a community artist for over 35 years who started making visuals for music in 1983 with 16mm cine and has subsequently worked across the creative spectrum including creating new practice in site-specific improvised theatre in Oldham, Liverpool and the NW of England. He is currently the artist in residence at an Adult Urban Indoor Crazy Golf Course in a brewery in Liverpool.
---